US
Give beets a chance with these easy, tasty recipes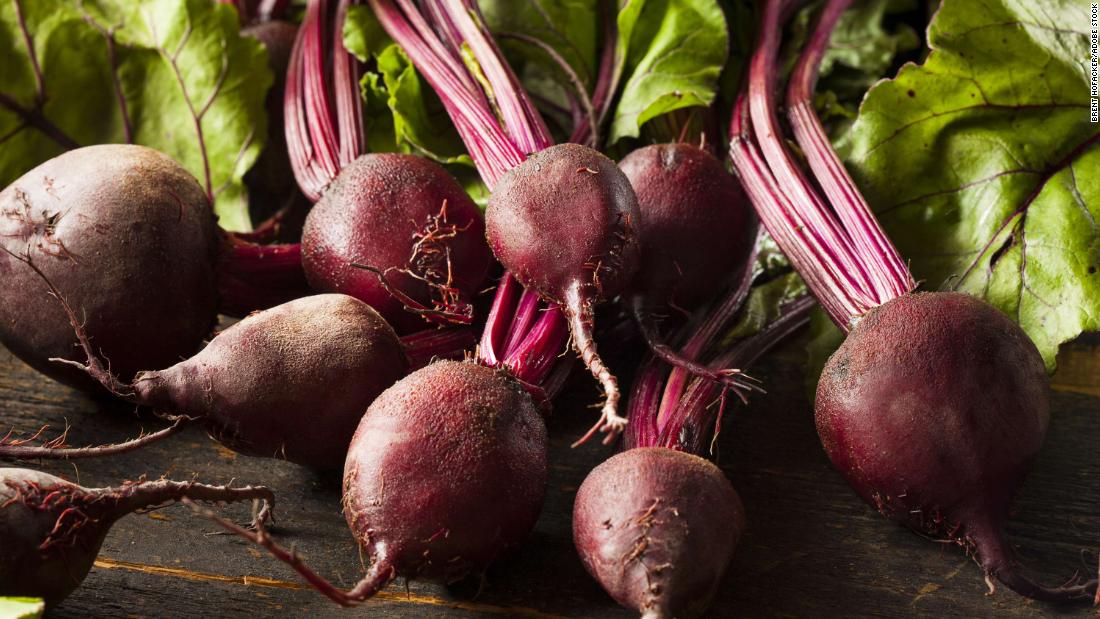 If you fall into the camp of beet haters because of their smell, there's a scientific reason why you might feel this way. Geosmin, a naturally occurring microbial compound, is responsible for the distinctive "earthy" or "dirty" odor that many people dislike. And because your smell and taste buds are so intertwined, beets may taste like dirt, too.
For those who don't want to grow their own beets or can't find these specialty beets at their local markets, golden or white beets may be more pleasing to the palate.
"If you struggle with the intensity of red beets, golden or white varieties are a good place to start," registered dietitian Alyssa Pike, nutrition communications manager for the International Food Information Council, a nonprofit supported by the food industry.
Geosmin is less prevalent in these lighter-hued beets, which have a milder and sweeter taste than other red varieties such as the striped Chioggia.
Beyond the earthy taste, beets are powerhouses of nutrition. "They contain a number of beneficial nutrients including potassium, vitamin C, iron and magnesium," Pike said, and are also a good source of fiber, folate and manganese.
If canned beets or boiled beets have been your only experience with this divisive vegetable, it's time to branch out and try a few preparations that might change your mind. Use any color beets you like in the following recipes.
Deep-fried, pan-fried or air-fried beets
Rosti (or roesti) and latkes are the Swiss and Jewish ways of making what are essentially potato fritters. But in both cases, the shredded potatoes can be swapped out for beets.
Roasted or grilled beets
Remember when we all hated Brussels sprouts — until we discovered how wonderful they can be when roasted? It's the same thing with beets. The process of roasting at high heat caramelizes the natural sugars in beets, transforming their vegetal sweetness into a nuttier, toastier flavor.
To add more complex flavors to the caramelization process, you can add a pinch of brown sugar or a drizzle of balsamic vinegar to the beets when tossing them with olive oil.
Baked beets
Or in a drink
If you'd rather try beet syrup with bourbon, mix up a beet Old Fashioned cocktail. Or shake up a beet-ginger martini made with a homemade beet-apple-ginger juice if you're ambitious, or store-bought beet juice as an easy shortcut.
Casey Barber is a food writer, illustrator and photographer; the author of "Pierogi Love: New Takes on an Old-World Comfort Food" and "Classic Snacks Made from Scratch: 70 Homemade Versions of Your Favorite Brand-Name Treats"; and editor of the website Good. Food. Stories.
Source link