US
Train derails in Taiwan, with at least 36 dead and many injured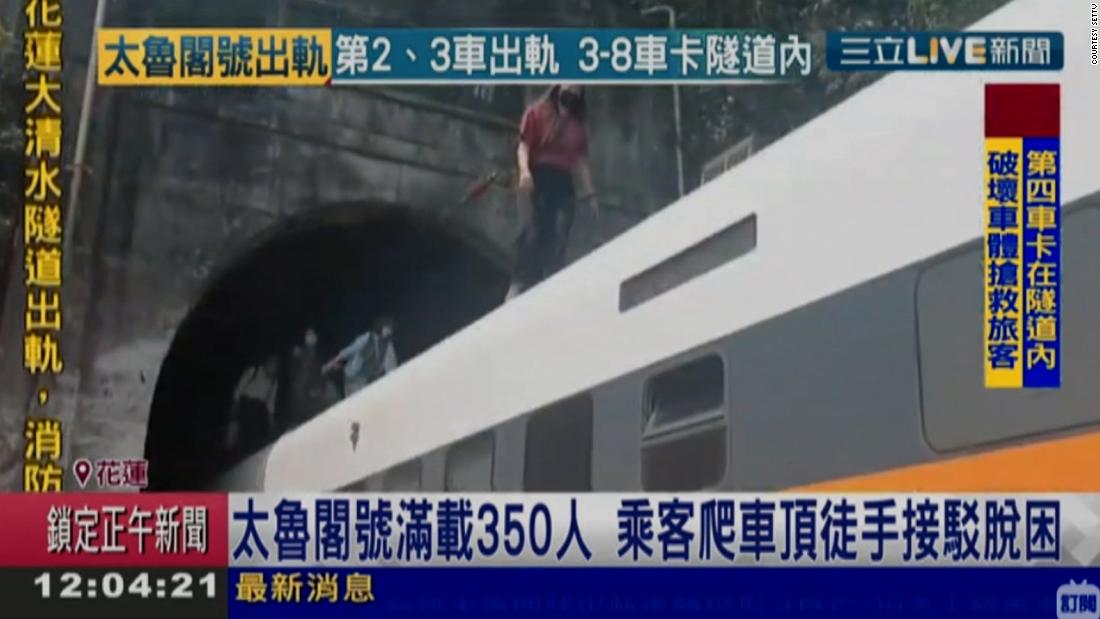 The eight car train, traveling to Taitung, came off the rails in a tunnel just north of Hualien Friday morning, causing several carriages to hit the wall of the tunnel, the government-run Central News Agency reported, citing the fire department.
Around 60 people have been safely evacuated from the first three cars, reported the agency.
CNA said a truck that was "not parked properly" was suspected of sliding into the path of the train. The fire department showed a picture of what appeared to be the truck's wreckage lying next to part of the derailed train.
"Is everyone out in carriage four?" a woman is heard shouting from inside the tunnel, in videos provided by the fire department.
Images of the crash scene show carriages inside the tunnel crumbled and ripped apart from the impact, passengers gathering suitcases and bags in a tilted, derailed carriage and others walking along the tracks littered with wreckage.
"In response to a train derailment in Hualien, Taiwan, our emergency services have been fully mobilized to rescue & assist the passengers & railway staff affected," Taiwan President Tsai Ing-wen said on Twitter. "We will continue to do everything we can to ensure their safety in the wake of this heartbreaking incident."
The accident occurred at the start of a long weekend for the traditional Tomb Sweeping Day hospital.
Taiwan's mountainous east coast is a popular tourist destination, known for its the picturesque Taroko National Park, not far from where the crash took place.
In 2018, 18 people died and 175 were injured when a train derailed in northeastern Taiwan, in the island's worst rail disaster in more than three decades.
This is a breaking story. Updates to follow.
Source link