US
Biden's inauguration is taking shape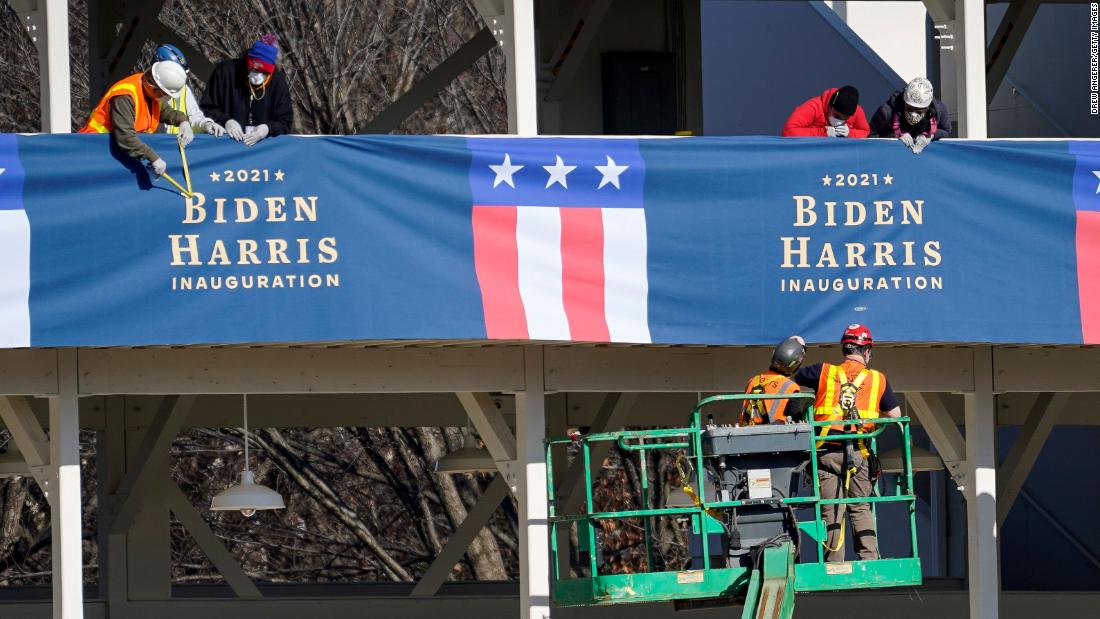 Anyway, the soon-to-be former President may by then have already fled to Florida rather than stay in Washington to watch his successor take the oath of office. Instead of inaugural balls, there will be
a TV special hosted by Tom Hanks
.
It will be unusual, but it will still be an inauguration.
None of the pageantry — inaugural balls, inaugural parades, inaugural luncheons — is laid out in the Constitution.
"I do solemnly swear (or affirm) that I will faithfully execute the Office of President of the United States, and will to the best of my Ability, preserve, protect and defend the Constitution of the United States."
Who swears in the new president?
Does the president have to put his hand on a Bible?
Is Biden required to give an inaugural address?
What were some of the best inaugural addresses?
Abraham Lincoln, after states seceded due to his election, tried to keep the nation together at his first inaugural. At his second, after the bloody Civil War, and with his soon-to-be assassin in the audience, he tried to sew it back up, with "malice toward none and charity for all."
Teddy Roosevelt talked about the importance of American democracy not just for Americans, but for mankind.
FDR said the only thing Americans had to fear was "fear itself."
JFK said you should be asking what you could do for your country.
And Ronald Reagan, conversely, said, "Government is not the solution to our problem; government is the problem."
Trump used his inaugural address to talk about how he'd end "American carnage," but since Capitol Police recently had to retake the Hill from a riotous mob of Trump-supporting election deniers, you've got to assume he failed.
What will Biden say?
Pay special attention to how Biden references his predecessor, soon to face an impeachment trial, during his inaugural address.
What's different this year?
A lot.
Normally, members of Congress get a raft of tickets to distribute at will. This year they each get a +1. The public is being encouraged to stay away and the National Mall will be shut down. There will be no public parade from the Capitol to the White House, but instead a virtual parade bringing in people from around the country.
The inaugural balls — usually there are multiple and the new president makes a short appearance at several — will be replaced by a produced TV show featuring stars like Hanks along with Justin Timberlake. This will feel very much like the Covid inauguration.
Who will be at the actual inauguration ceremony?
All the normal VIPs, incoming and outgoing Cabinet members, lawmakers and Supreme Court justices are likely to attend, as is outgoing Vice President Mike Pence. Trump will not. It's rare, but not unheard of, for a president to skip the transfer of power.
Has the city ever been on lockdown during an inauguration?
Has there ever been such a muted inauguration?
There's precedent for pared-back inauguration ceremonies, even for an elected president. FDR took his fourth oath of office — something now forbidden by the 22nd Amendment, which allows only two terms — in the White House at the height of World War II.
Has an inauguration ever gotten totally out of control?
Source link