Sports
NBA trade rumors: Latest news, buzz, reported deals as 2021 deadline approaches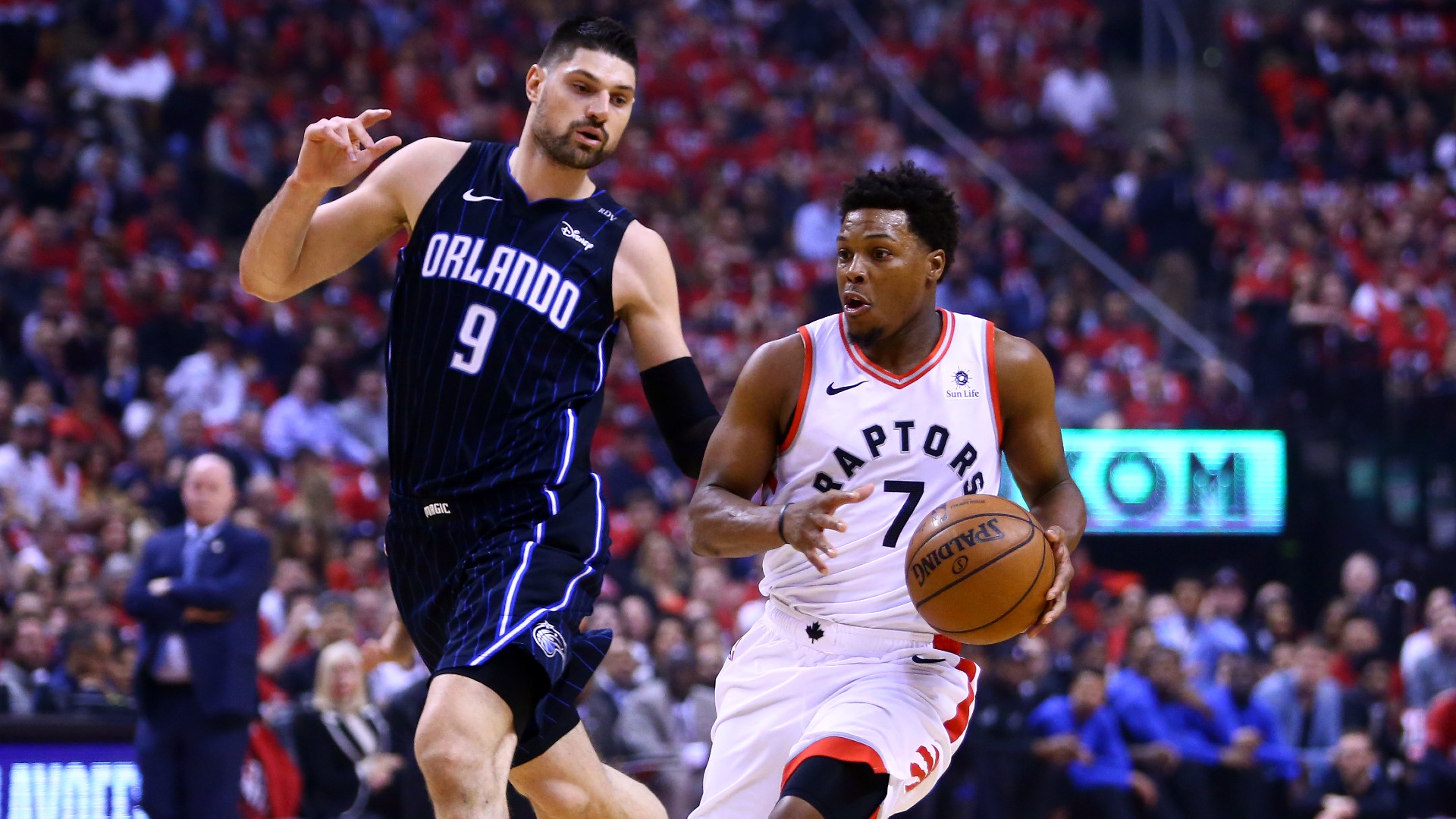 With just two days to go until the NBA trade deadline, there will be rumors flying all around the league, but how many deals will actually be completed?
The Nets kicked off trade season in January by acquiring James Harden from the Rockets as part of a massive four-team deal. This Thursday's 3 p.m. ET deadline is more likely to bring moves involving role players rather than the blockbusters that basketball fans have grown accustomed to seeing.
We shouldn't rule out the possibility of more "Woj Bombs," though. It only takes one call from a general manager to get the trade train in motion.
Sporting News will help you track all of the trade chaos below. Here are the latest reported deals and speculation ahead of Thursday's deadline.
TRADE RUMORS: Why acquiring Lonzo Ball could be tough task for Clippers
Latest NBA trade rumors and news
(All times Eastern)
Tuesday, March 23
10 p.m. — ESPN's Adrian Wojnarowski with the latest news on Raptors guards Kyle Lowry and Norman Powell:
7:45 p.m. — It's no secret the Heat are trying to win the Kyle Lowry sweepstakes, but they don't want to put Goran Dragic or Tyler Herro in any Lowry deal, according to The New York Times' Marc Stein. 
"The success of Miami's pursuit of Lowry could thus hinge on Toronto's interest in a young player like the sharpshooting Duncan Robinson or the rookie Precious Achiuwa packaged with Kelly Olynyk's $12.6 million expiring contract," Stein wrote in his most recent newsletter. "The Sixers have the edge when it comes to first-round draft picks to sweeten a trade offer.
"This much is clear: Toronto won't just trade Lowry anywhere. He is considered Raptors royalty in his ninth season with the franchise and management treats him accordingly after Lowry's pivotal contributions to Toronto's 2018-19 championship run — and with fresh memories of the criticism for trading a devoted DeMar DeRozan to San Antonio for one season of Kawhi Leonard."
5:15 p.m. — The Nuggets have looked into acquiring Magic shooting guard Evan Fournier, according to The Athletic's Joe Vardon. Fournier's name has also reportedly been brought up in trade discussions between the Celtics and Magic.
3:40 p.m. — Not exactly shocking news here, but Bradley Beal has not indicated that he wants the Wizards to trade him, according to The Washington Post's Ava Wallace. Beal and the Wizards have been consistent with their messaging all season long.
1:45 p.m. — So . . . Victor Oladipo should probably start packing his bags.
1:10 p.m. — Multiple teams claim the Pacers are "listening to pitches" on Malcolm Brogdon, according to Yahoo Sports' Vincent Goodwill, who also reported that teams are monitoring Domantas Sabonis' situation in Indiana.
11:40 a.m. — Multiple teams have expressed interest in Bulls forward Lauri Markkanen, according to The Athletic's Shams Charania, and Chicago is at least listening to offers. The 23-year-old is set to hit restricted free agency this offseason.
11 a.m. — A note on the asking prices for Harrison Barnes, Aaron Gordon and Victor Oladipo:
10:15 a.m. — The Celtics are considered the "frontrunners" to acquire Magic forward Aaron Gordon, according to The Action Network's Matt Moore. Boston has reportedly put two first-round picks on the table, though those picks could come with heavy protections.
9 a.m. — Let's start with the biggest trade from last week. The Bucks officially acquired P.J. Tucker from the Rockets on Friday, giving them a solid spot-up shooter and defender for the final stretch of the regular season and the playoffs.
"P.J. Tucker checks all the boxes," Bucks general manager Jon Horst said. "He is a great teammate who brings a veteran presence with playoff experience. P.J.'s a versatile, high-IQ defender, and on the offensive end he plays with discipline, is unselfish, and spaces the court with his ability to knock down the three.
Who are the top targets at the NBA trade deadline?
Bradley Beal, Wizards: The NBA's leading scorer is only listed here so we can shut down the rumors. Washington has consistently pushed back on the idea of trading Beal, and Beal has never indicated he wants to be traded, according to The Athletic's Shams Charania and Fred Katz. Feel free to hop on the trade machine and create hypothetical deals, but Beal isn't leaving Washington unless there is a major change in his relationship with the franchise.
Kyle Lowry, Raptors: Wait, moving on from the greatest player in franchise history? Yes, the Raptors may consider that option. The Philadelphia Inquirer's Keith Pompey reported that, if the Raptors and Lowry do decide it is best to part ways, Lowry would prefer to join the 76ers. (That's a big "if" with Toronto still in the playoff picture.)
Nikola Vucevic, Magic: Multiple teams have expressed interest in the All-Star center, according to The Ringer's Kevin O'Connor, including the Celtics, Heat, Hornets and Spurs. The asking price will be high, though, because Vucevic is in the midst of a career year and under contract for two more seasons.
LaMarcus Aldridge, Spurs: No need for any anonymous sources. Spurs coach Gregg Popovich just came right out and said Aldridge will not be with the team moving forward as San Antonio works through trade scenarios.
Andre Drummond, Cavaliers: The 27-year-old big man continues to sit out games as the Cavs search for the best possible trade package. ESPN's Brian Windhorst reports that Cleveland is "playing hardball" and won't simply give away Drummond.