Money
Energy firms Green and Avro Energy cease trading – here's everything you need to know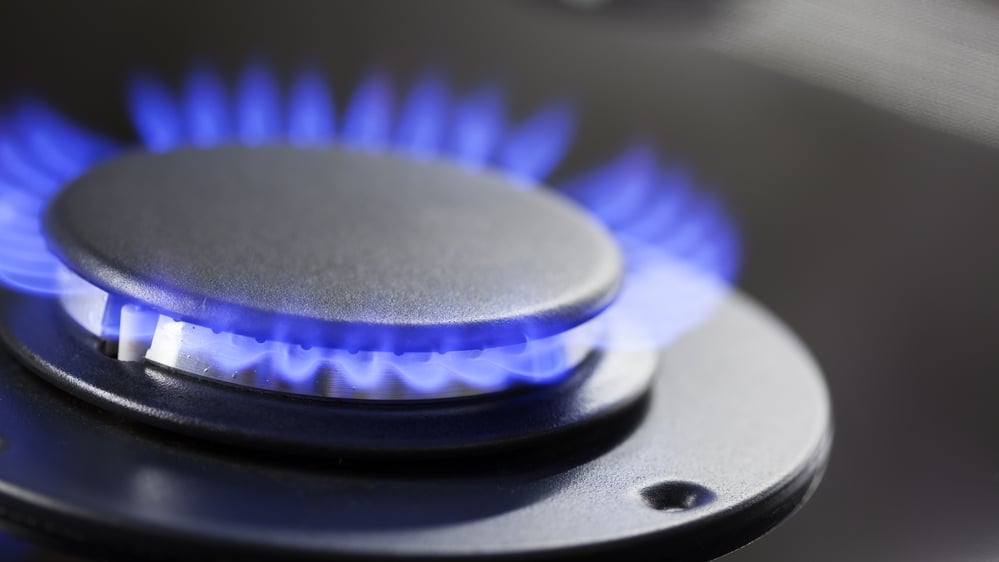 Households supplied by Avro Energy, which has about 580,000 customers, and Green, which has 255,000 customers, will be transferred to a new supplier, which is yet to be announced. In the meantime, your supply will continue as normal and energy regulator Ofgem says any credit balances will be protected.
Ofgem will now start the process of choosing new suppliers to take on both firms' customers. Once it appoints a new supplier, you'll be contacted about transferring your account over and told what happens next. Once your your account is transferred, you can switch away, and though prices are high generally right now, it's worth checking you're on the best possible deal then – use our free Cheap Energy Club to see if you can save.
The two suppliers are the latest in a string of supplier failures – they're the fifth and sixth firms to go bust in the last two weeks. They follow PFP Energy and MoneyPlus Energy, which ceases trading two weeks ago, and Utility Point and People's Energy, which went bust just last week.
In total, just shy of 1.5 million households have been affected by supplier failures this month, with more suppliers tipped to follow in what is unprecedented times for the energy market, with wholesale energy prices (what firms pay) hitting record highs.
DON'T switch now – sit tight and wait to be contacted by the new supplier

If you're an Avro Energy or Green customer:
Don't switch to another supplier until a new one has been appointed. Ofgem says you should wait until you've been contacted by the new supplier in the coming weeks as you could have issues with your switch otherwise, as they'll be porting customers on mass.
Do take a meter reading. It'll be useful to have it ready for when your new supplier contacts you. You should do this whether you're a credit meter or prepayment customer.
When a new supplier's appointed, you'll likely be moved to a new deal – which may cost more. Ofgem says it's likely your current deal will end and you'll be moved to a special 'deemed' contract (a tariff you won't have chosen). These tend to be pricey, so it's possible your bills will go up.
Once you've been moved across, check if you can save by switching. You can ask the new supplier to put you on a cheaper tariff, but you can also move away to another provider without being charged any exit fees, so it's best to do a whole-of-market comparison – which you can do on Cheap Energy Club – to ensure you find the best deal for you.
Energy credit is protected – so you won't lose any money you're owed
You may be owed money by Avro Energy or Green if your account had built up credit. In this scenario, the supplier Ofgem appoints will pay you back any money you're owed.
If you owe money, you will likely still have to pay it. Payments will either go to Avro Energy or Green (depending on who you're with), the administrator or to the new supplier. The new supplier will let you know how this works once it's taken over.
If you are in the process of switching, your switch will still go through
If you've already started to switch away from either Avro Energy or Green, you will continue to be moved to the new supplier you have chosen. You should not need to do anything. Your direct debit to your current supplier should be cancelled automatically, but check anyway, and if not, cancel it manually after your switch completes.
If you're in the process of switching to Avro Energy or Green, the switch should go through as planned, although you will then be automatically switched to the new supplier Ofgem appoints.
You don't need to cancel your direct debit, but it's fine if you already have
There's no immediate need to cancel your direct debit. Ofgem says your new supplier will contact you soon to explain how it will take on your account, including any direct debit arrangements.
Ofgem says you can cancel your direct debit before the new supplier contacts you if you want to though. If you've already cancelled it, there's no need to reinstate it, and your new supplier will explain what to do once it gets in touch with you.
What does Ofgem say? 
Ofgem director of retail Neil Lawrence said: "Ofgem's number one priority is to protect customers. We know this is a worrying time for many people and news of a supplier going out of business can be unsettling.  
"I want to reassure customers of Avro Energy and Green Supplier Limited that they do not need to worry. Under our safety net we'll make sure your energy supplies continue. If you have credit on your Avro Energy or Green Supplier Limited account this is protected and you will not lose the money that is owed to you. 
"Ofgem will choose a new supplier for you and while we are doing this our advice is to wait until we appoint a new supplier and do not switch in the meantime. You can rely on your energy supply as normal. We will update you when we have chosen a new supplier, who will then get in touch about your tariff. 
"Any customer worried about paying their energy bill should contact their supplier to access the range of support that is available."